Lowara is a hydraulic pumping systems manufacturer. It produces water and chemical pumps for domestic, industrial and agricultural uses. Its latest ranges include high efficiency green pumps and controls.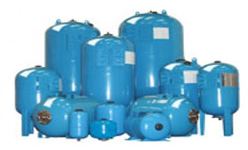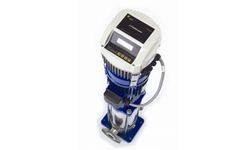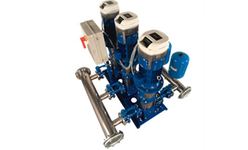 About Lowara
Lowara is part of Xylem Inc., a multinational company, which operates in the water industry through a portfolio of 40 different brands in 150 countries around the world. It was founded in 1968 in Montecchio Maggiore, near Venice in Italy where its HQ is still based today; in a building designed by architect Renzo Piano.
Lowara products are characteristic through their high use of stainless steel in their products –designed to keep water uncontaminated. Combined with their use of laser welding technology, Lowara pumps are suitable for even the most heavy-duty applications involving heavy chemicals.
Lowara's Pumps
At Northern Pumps we stock Lowara's full range of products from water pumps to booster pumpsets and expansion vessels.
You can speak to a member of our team to find out which pump is right for you by calling 0800 331 7310. Alternatively, click below to find out about the most common ways in which the pumps are used.

Typical uses:
Borehole/ Well
Borehole pumps can have both residential and municipal applications. Examples are fire fighting, pressure boosting and groundwater lowering. Pumps within the Lowara range start at 4". Maximum immersion depth: 350m.
Coolant Systems
If you're setting up a cooling systems, industrial washing machines or otherwise pumping and transfer coolants and lubricants then you'll need a submersible pump. Lowara offer a full range of submersible pumps to meet any need.
Fire protection
Fire extinguishers are installed in most residential buildings but they do not provide the same level of protection that sprinkler sets do. Lowara Hydroquench sprinklers are automatically activated in the event of a fire, comply with BS standards and are able to activate external warning systems.
Fountains and water displays
Lowara pumps are used in many of the best-known fountains in the world. Indeed, Witley Court fountain in Worcestershire uses a Lowara pump. Pumping water 35 metres in the air, the Witley Court fountain is the second largest in the country. Lowara fountain pumps can help you to create great water displays. The pumps we'd recommend for this purpose are air blowers, CP pumps, BG pumps and AG/AV pumps.
Hot water circulating
Circulating pumps are most often used to circulate domestic hot water, though are frequently also used for heating and air conditioning systems. Lowara's hot water circulating pumps can help you reduce wastage by making hot water immediately available when needed. The pumps we'd recommend for this purpose are wet rotor circulator pumps and in-line pumps. We also stock the pipe unions and flanges you'll need to finish the job.
Light Chemical Transfer
If you're looking to plumb up commercial washing machines or washing systems for the food industry you'll need a pump suited for light chemical transfer – an open impeller pump. They can transfer liquids of moderate viscosity and light chemical aggressiveness.
Pressure Boosting
Low water pressure can be caused by many factors including height of the property, high demand during peak times, poor pumping facilities or the water supplying company reducing supply pressure. A Lowara pressure-boosting pump can help to solve these issues in both commercial and residential properties by adding pressure back in where you need it. The pumps we'd recommend for this purpose are horizontal multistage, end suction centrifugal, peripheral and vertical multistage pumps. We also stock the booster sets and pressurisation units to complement these.
Rain water harvesting
Harvesting water can reduce the average family's water consumption by around 66m³. By storing rainwater, it can then be used for uses including toilet flushing, laundry, garden, car washing and general cleaning. Here you need a pump that's efficient and reliable – because fixing a pump in these systems, once set up, can be tricky. That's why we recommend Lowara's pumps. Lowara water harvesting kits allow efficiently pump large quantities of water from your storage tank to any part of your home. With their eco rain range you're saving on water, money and have piece of mind.
Solids Handling
End Suction centrifugal pumps can be used for the pumping of mixtures of liquids and solids. Common applications are the pumping of sewage, toxic waste, agricultural and industrial sludge. Each type of waste has its own physical and chemical characteristics and needs a different pumping system – though they'll all be a type of end suction centrifugal pump.
Submersible Drainage
Submersible drainage pumps have got many uses from draining of flooded areas (indoors or outdoors) to the emptying of tanks, ponds or reservoirs and the pumping of liquids containing abrasive substances. Industrial and residential solutions are available within the Lowara range. Make sure to ask about our submersible drainage pumps when calling.
Submersible Waste
Lowara submersible waste pumps can be used to empty drains, tanks and reservoirs as well as to unblock sewage systems when suspended solids occur.
Swimming pools
Lowara Air blowers and AV/ AG pumps are mostly used to circulate water in swimming pools, water displays and fountains (see also fountains section). The power measure unit is horse power but you may want to look as well at the quantity of water that you need circulating per hour.
Waste Water
Miniboxes and microwaste water stations are used to pump domestic effluent (excluding toilet waste) when natural gravity drainage is not possible. Miniboxes can be installed indoors at floor level or buried in concrete.
Water Supply Transfer
End suction centrifugal pumps have a wide range of applications. Their most common one is water distribution for residential buildings (pressure boosting, swimming pools, air conditioning) agricultural (irrigation) and industrial facilities (e.g. water treatment).
We also stock the full range of Lowara accessories, including replacement motors and vessels.
At Northern Pumps we're proud of our extensive range, expert guidance and competitive pricing. Speak to a member of our team to find out which pump is right for you by calling 0800 130 3318.